About Us
With over 20 years of experience in graphic design and marketing we help you identify your target market and figure out how to connect with them to help your business grow.
---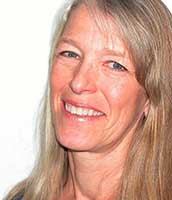 Martha Dean has been an artist most of her life; drawing, painting and photographing the world around her. She has over 20 years of experience as a marketing and communications specialist. This expertise has developed particular strengths in design for offset and digital printing and screen printing; design and development of web sites; and developing effective marketing concepts and solutions for businesses while working within deadline and budget requirements.
She brings many years of marketing and sales experience to work for her clients and draws on her extensive business experience and artistic background to design aesthetically pleasing pieces for each client, whether for print or online.
She begins each project talking with the client to determine their target market, then working with them to prepare a marketing plan including helping them figure out what marketing materials to be designed, the target market for each piece or the campaign and what they want the piece to accomplish for their business. This helps determine the design direction. Each client is involved in the design process and approves each phase of the project from concept to design to the final printed piece or presentation.
Please call today for a review of your marketing plan and materials and let's talk about how Martha Dean Design can help your business grow and achieve your goals.
---